Offsite Backup
Offsite Cloud Backup is a unique cloud infrastructure service that safeguards your business against data loss.
With Offsite Cloud Backup, we ensure that your valuable data and business information is replicated and stored in a site that is geographically remote from your 'live' data.
Business data can be prone to disaster, big or small, physical or digital threats (Ransomware). Whether it be accidentally deleting a key report, virus or hacker attacks, theft, power outages, hard disk failures, or natural disasters, there are not any businesses in the world that can predict when any of these disasters will happen.
According to recent research, 80% of companies who tested their backup discovered that their backup sources failed to restore, or contained no back up business data at all. Coupled with statistics that 90% of the companies who experience data loss go out of business within two years, the severity of a lack of proper business backup and restoration should not be left to chances.
Maintain a healthy offsite Cloud Backup system and enhance your business continuity plan today.
I-Net Dynamics Offsite Backup Service Offerings
Cloud Backup
Cloud Backup consists of sending a copy of the data over a public network to a world-class data center such as the renowned Microsoft Azure.
Under this option, safe guard your business with:
Automated Daily Cloud Backup
7 Days Retention
24/7 System Monitoring
Monthly Reports on your Cloud Backup Status
Restoration
Cloud Backup Service is also inclusive of the Restoration Service which can:
(1) be used to test the working condition of your backed-up data
(2)be used for its true purpose of restoring business data in the event of data loss.
Often, businesses backup critical business data without checking the working condition of their data backup resulting in a huge disruption in business operations when the data backup fails to restore. Avoid this by having us test and manage your Cloud backups.
Reserve Virtual Machine

In the case of a data disaster where it is impossible to restore data back into your server, another option of safekeeping your data is to obtain a Reserve Virtual Machine. It is well-known that purchasing a new set of servers can be very expensive and time-consuming, which in turn, can further impede your business's recovery from downtime.
Thus, with support from Microsoft's Azure world renowned services, engage standby Virtual Machines at a low monthly cost as a form of insurance for all your critical business data essential for business continuity and recovery to prevent any data losses even during physical disasters.
Why use I-Net Dynamics Offsite Backup Services?
Automatic daily cloud backup of all your files and data
With automated replication, be assured of daily cloud backups of all your critical business data.
24/7 continuous health monitoring
Sleep easier at night knowing that your offsite cloud backup data is continuously protected and monitored for 24 hours a day, 7 days a week.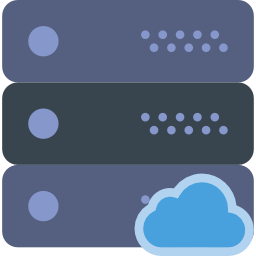 Cloud storage on Microsoft Azure datacenters
Trust in the security, compliance and transparency offered by Microsoft's world-renowned datacenters.
Local Professional Support Team
I-Net Dynamics's Infrastructure team consists of Microsoft certified professionals that offer recommendations for your cloud backup's best practice, documentation, and on-going monitoring.
Support for your SLA compliance
We customize our service to meet your SLA requirements in cloud backup schedules, cloud backup frequency and retention periods.
Microsoft Certified Gold Partner
As a Microsoft Certified Gold Partner in cloud platform, we are able to provide clients with the most updated and secured offsite backup technology.