Indentify, Prepare and prevent against operational interruptions
Defend Against Operational Interruptions with Business Continuity Planning
Withstanding and thriving during unexpected disasters is more than creating a reliable infrastructure that supports growth and protects data. By outlining the potential impact during a disaster situation a business could have and creating policies to respond to such impact is the key to a successful business continuity plan.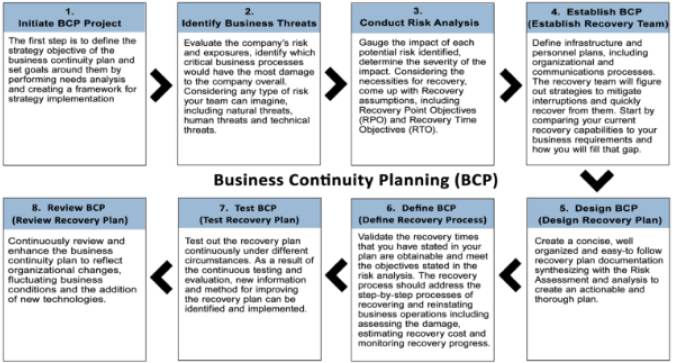 With I-Net Dynamics' expertise and Microsoft Azure's superior cloud platform, you can develop the plans needed to recover efficiently and effectively including program assessment, implementation, testing, maintenance and training. We can help you identify, prepare for and prevent chances of disruption in your business activities by creating and executing an emergency plan to empower your organization to minimize downtime, saving precious time and preventing revenue and data loss.

Server Replication
Replicate your cloud and/or on-premise servers to Microsoft's Azure platform so all your critical business systems and data are secured with top tier redundancy options as well as industry leading recovery times. An essential service that reduces cost and complexity to achieve efficiency and scalability during recovery.

Disaster Recovery Documentation
Even a minor outage can put you at a competitive disadvantage. Plot a detailed disaster recovery plan to highlight employee role, fail back operations, and timeline necessary to maintain your organization's productivity. Proper documentation is the first step towards creating a robust environment for data restoration and auditing requirements.

24/7 IT Monitoring
Access to on-demand IT monitoring by our team of specialists during your entire disaster recovery process. Gain access to monthly reports and annual exercises to ensure the effectiveness of your disaster recovery plan and meet your auditing requirements.

Compliant to Audit Requirements
Validate your organization's business continuity plan and objectively assess the effective coverage of the plan to protect the organization when a disaster occurs. Audit requirements vary across different authorities; receive a pre-audit consultation by our team of specialists to better understand and meet your audit requirements.
Contact us today and experience how I-Net Dynamics can drive your business to greater success.
Never Lose a File Again with Offsite Backup
With today's data protection standards, back up requirements are more demanding than ever. Cloud backup services can help your current systems meet those requirements. Too often companies realize that their backup sources fail to restore when it's too late. Storing your data with I-Net Dynamics allows you to safeguard your data and your success, preventing any losses when a data breach strikes.
Simulated Restoration of Offsite Backup
Put your offsite backup to the test and ensure the reliability in emergency situations. We facilitate simulated data restoration to verify your backup's effectiveness in restoring data. Prevent inconveniences by making sure your backed-up data reinstates as intended.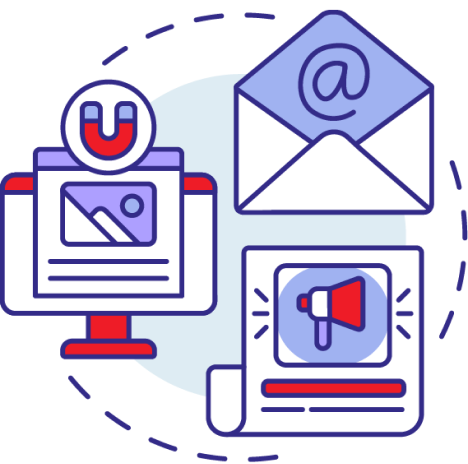 Cloud Offsite
Keep your information safe by replicating a copy of it to the world's most secure data hub, Microsoft Azure. The backup solution is inclusive of daily cloud backups and 24/7 system monitoring for complete support. Receive monthly updates on your offsite backup status to ensure that your data is safe in the cloud.
On Premise
A reliable backup software that's flexible, affordable and puts you in total control. Synology NAS makes data backup simple, giving you the confidence to achieve business continuity in a short time by minimising backup time and enhancing storage usage efficiency. Azure blob storage is optimized for storing massive amounts of unstructured data that is accessible from anywhere in the world.
Hybrid
The combination of public clouds, private clouds, and on-premises resources gains the agility needed for a competitive advantage. Ensuring the seamless interaction between the platforms, with data and applications constantly replicated with durability and high availability. Veeam Backup offers data protection solutions with strong alliance partnerships and seamless technology integrations with the leading cloud providers.
Scalable
As one of the most valuable and predominant feature of cloud computing, scalability ensures that your acquired infrastructure can endure the data requirements of the future. Scaling in the cloud enables you to accommodate larger workloads without disruption or complete transformation of existing infrastructure. Allowing you to scale your data storage capacity according to your demands of your growing business without any delay.