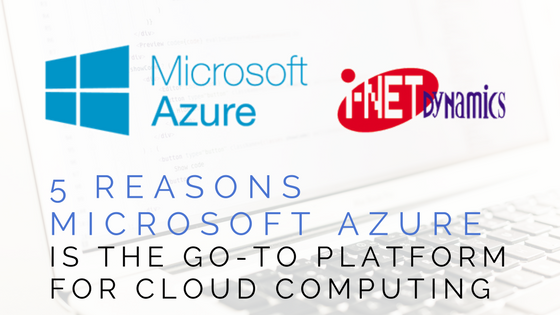 5 Reasons why Microsoft Azure is the go-to platform for cloud computing
Microsoft Azure has been around since the very beginning of cloud computing and has become one of the biggest cloud platforms in the market. Microsoft Azure is the house of multiple business technologies that can be catered to all sizes and forms of business requirements.
Microsoft Azure for businesses is highly flexible, meaning you can choose (and pay for) only the services and capabilities you need. Here are 5 reasons why Azure is the platform to choose for cloud computing.
Windows Based
Since Azure is based on Windows, it is possible to write programs in familiar Windows technologies and especially programing languages that are used for Window applications. This also makes Azure an easier platform to equip yourself with and create a cloud version of an existing Windows application.
Cloud Backup Capability
For companies that are not yet ready with full cloud environment, they can adopt hybrid cloud model by using Microsoft Azure's Cloud backup service. Important business data will be securely stored and replicated across Microsoft datacenters so it's always there when you need it. It can also be catered for several years of data archiving requirement and is a great substitute for expensive tape backup.
Be Prepared for Disasters
Beside the simple but necessary cloud backup service, Azure also has in one of its many technologies, Azure Site Recovery. This service assists companies in preparing for the event of disasters and avoiding losing any data if such incidents happen. This cost-effective service can enable you to replicate your virtual and physical servers in Azure so they will always be ready when you need them.
Create Virtual Machines
Be it a file server, application server or database server, all can be created as virtual machines on Azure within minutes. This provides you with the power of a server without the time and monetary consuming task of purchasing and setting up server hardware. Whether you are looking to move an application to the cloud or set up a virtual software development and testing environment, Azure can make it easy, scalable, and affordable.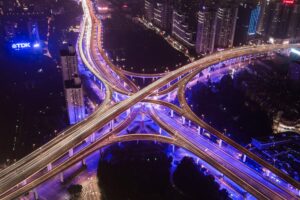 Hybrid solutions
Microsoft Azure also provides a consistent platform which facilitates easy mobility between on-premises and the public Cloud.
Hypris apps can be developed on Azure which allows you to take advantage of the resources available within datacenters, at the service provider's end, or within Azure itself. Azure also provides a broader range of hybrid connections including virtual private networks (VPNs), caches, content delivery networks (CDNs), and ExpressRoute connections to improve usability and performance.
For more information on Microsoft Azure, please contact us here.
For more cloud computing services, please click here.