Functions and tools of this powerful system that you might now know about.
As one of the earliest adopters of Dynamics GP in the region, we have clients that have been with the Dynamics GP system for 15 or even 20 years. Even for these clients, despite the fact that they are very well versed with the systems, there are various features that they would not have been aware of, had our consultants not brought them to attention. For example, since GP 2015 R2 version, it is now possible to deposit cash receipts automatically in bank reconciliation; or combine General Ledger summary and detail enquiry Windows.
These functionalities are not frequently used yet are very powerful and can help to simplify work processes if it is used correctly. Getting to know these "hidden charms" can assist in the company's decision as to whether there they should be upgrading the system to the newer version or not.
Refreshable Excel Reports
Smartlist designer favourites can be saved as refreshable Excel reports and these reports can be saved to Office 365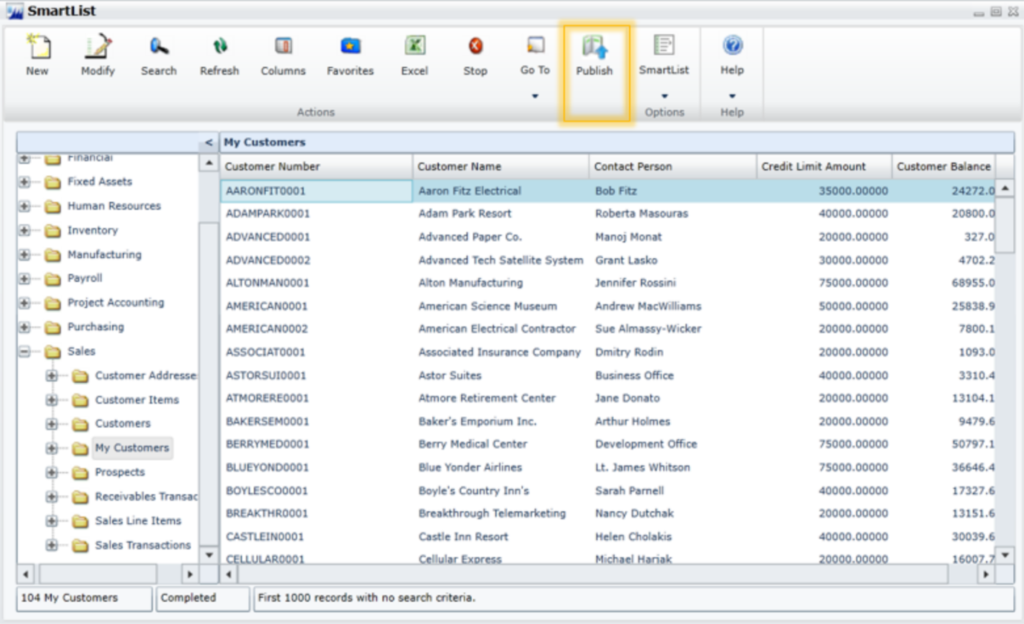 Management Reporter Integration in Dynamics GP 2015
This feature enables the user to access Management Reporter reports from within the Financial and Administration Navigation buttons by creating a new navigation list.
User can define the Management Reporter service in the Reporting Tools Setup window and the Management Reporter navigation list will be activated.
The navigation list displays a list of reports the current user has security access to and enables them to view the reports in the Management Reporter Viewer with just a click of a button.
Business Analyser
Users can use Dynamics GP's Business Analyser to add value to the decision making process. This module is inclusive of SQL Reporting Service Reports, Excel reports, and Management Reporter reports outside of Dynamics GP. It can also work across various platforms and has been around since Dynamics GP 2010.
Having being on the market since 1980s, Microsoft Dynamics GP has released more than 10 versions with new versions being developed continuously. It is a full ERP system with an outstanding strength in Financial Modules. This world-class solution has served more than 47,000 users and still counting.
For more information about Dynamics GP, please click here.
*Disclaimer: content is based on information provided in Dynamics Community, by Microsoft's Pam Misialek