Microsoft Dynamics GP Named Top 2 Accounting Software Solutions for Enterprises
Microsoft Dynamics GP is widely known for its "out-of-the-box" functions, which is best suited for deployment in mid-market (Large SMEs and Smaller MNCs companies. As such it recently emerged as the Top 2 accounting software as reviewed by leading software review platform, FinanceOnline. The study from FinanceOnline included features and functions of different ERP and accounting software as well as their value added options.
Moreover, it examined the abilities of these software system in solving main problems facing by companies:
Accounting, invoicing and payments integrations
Managing costs
Learning curve
­Integration of Modules
The first criteria for the review was integration of modules which Dynamics GP proved to excel in. Microsoft Dynamics GP is sold in license package which is inclusive of all modules, from financial management to inventory and reporting management. This comprehensive package within a single system allows for a seamless working process as multiple business procedures can be performed on a single paltform.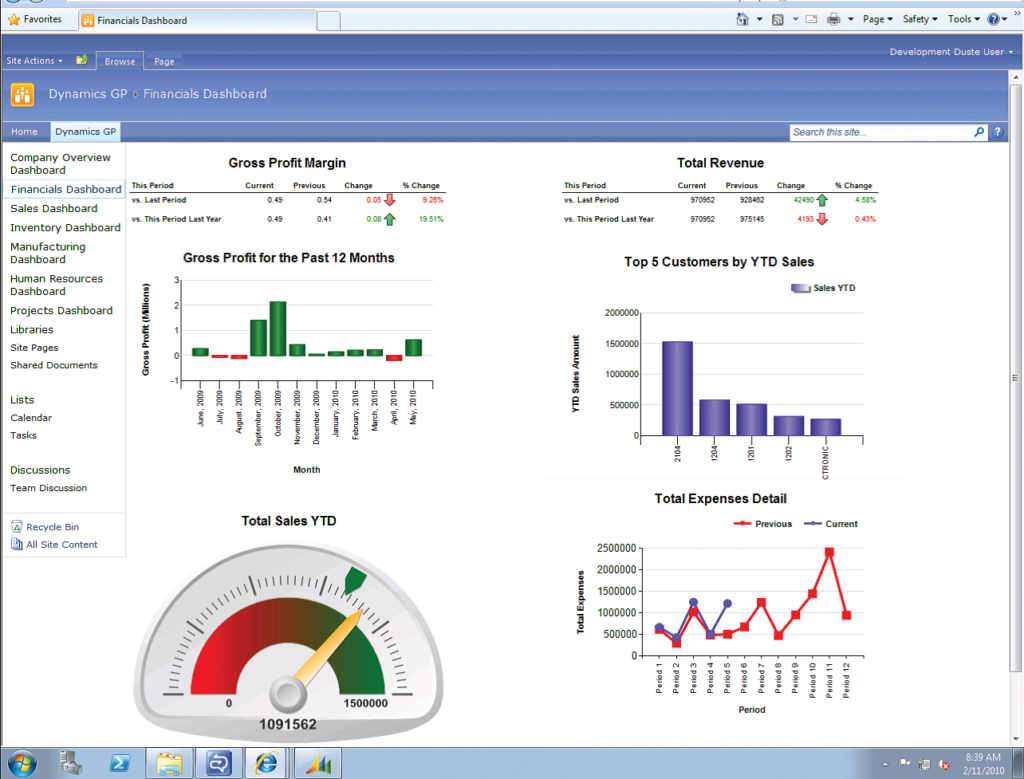 Customization
Next in the list of criteria is the ability to allow customization. Microsoft Dynamics GP does not shy away from customization even though it has long been recognized as an "off the shelf" system. Microsoft's first ERP offer is the best of both world for companies that is looking for a system that can work well without customization and also flexible for future customization requirement.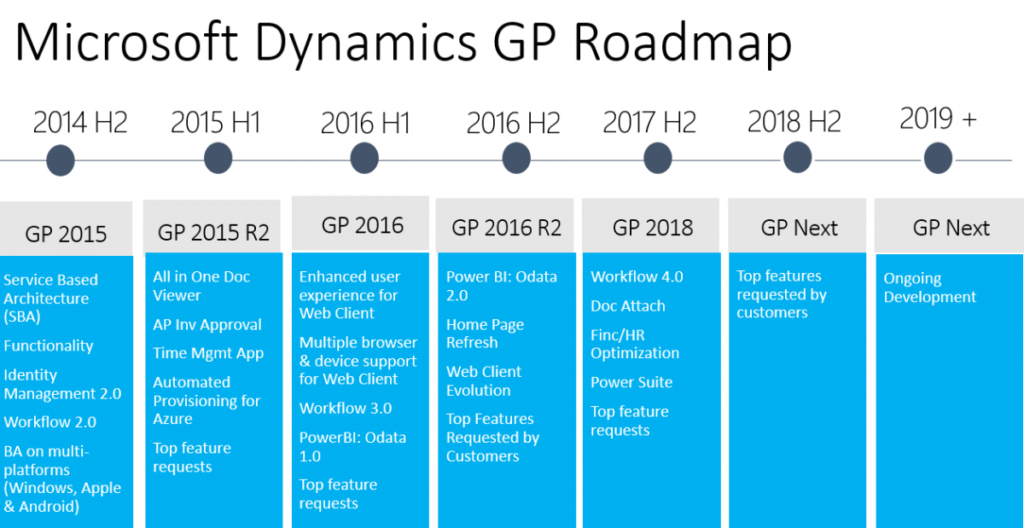 Ease of Use
As a Microsoft product, Dynamics GP fulfills the criteria of "ease of use" easily. The system has a friendly user interface and navigation, and since it is seamlessly integrated with MS office, the learning curve for GP is also minimized.
Security
One of the most important criteria that no organization can overlook is security. Dynamics GP has various flexible deployment methods – on premise, hosted, or SaaS. Nonetheless, regardless of the deployment model, the system is highly secured with security tasks setup, and access control.
Mobile Access
The final criteria in the list by FinanceOnline is Mobile Access. Since 2013, the web based version of Dynamics GP has been available. By allowing users to access the system even when they are not at their desk, GP has enabled additional agility that is highly appreciated by its users.
Microsoft has announced that a new version of Dynamics GP, GP2018 will be released by the end of this year, followed with a development plan after 2019. It is clear that Microsoft's ambition for Dynamics GP remains strong and being one of the best accounting solution for enterprises is undoubtedly not the end goal.
—
To get more information on the specific modules of Dynamics GP, please click here.
I-Net Dynamics is an acknowledged IT solutions provider in Singapore. Our focus on ERP application management and business continuity planning helps our customers safeguard their critical business infrastructure, applications, and data and ensure that their business is kept up and running 24/7, during normal or atypical circumstances.
We also provide, Cloud Hosting, Offsite Backup, Disaster Recovery, IT Managed Services and Office 365 Licenses.